Home > Our Portfolio >
Translations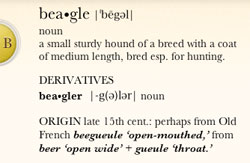 What makes Beagle different from other web development companies is that we can do translations. We have provided written translations services to a wide range of businesses and organizations. Our record of translations ranges from simple educational materials like seminar leaflets and workshop presentations to such complicated texts as legal agreements and technical documentation.
At present Beagle does translations from and into English, Ukrainian, and Russian.
Most of the texts on this website were written in English and then translated by Beagle's translator into Ukrainian and Russian. Switch between the language versions on any page of this website to compare the originals and translations.
More sample translations are also available upon request.