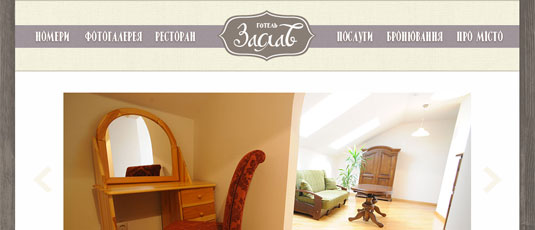 Zaslav Hotel is located in the town of Izyaslav in the Khmelnytsky region in Ukraine. The rooms of this three-star hotel are cozy and comfortable. The hotel management pay special attention to observing ancient traditions of hospitality and do their best to make guests feel most comfortable.
About Beagle

Beagle is a web agency, based in Kyiv, Ukraine. We have been working since 2006, providing web development and content management services. We have got several web projects of our own.
When embarking on the development of a website, we strive to employ a comprehensive approach to the process. In practice it means that not only do we create design and do the programming, but we also provide content management services, starting from text editing and proofreading, translations, and ending with editing images and photographs and then going to the publication of the prepared material on the website.